About Stonegate Manor
A Luxury Indoor & Outdoor Botanical Wedding Venue in Michigan
About Us
About Us
The current owner Alison Russell fell in love with Stonegate Manor when she was first hired to work on the estate as an event manager and coordinator. She entered through the stone gates and felt the nostalgia only historical properties can evoke. Together with her husband Ray they believed they had found a true hidden gem in Southwest Michigan and have vowed to nurture & preserve the historical home and beautiful grounds!
This luxury estate is beautiful to the eye not only because of the more organic and natural surrounding elements, but the unique history and timeless character enchants all who visit. We want our couples to feel welcomed the moment they enter through our stone gates. Being here truly feels magical and we want to share that feeling of love, promise and hope for a beautiful future.
est. 1847
Completed in 1847, this beautiful historic country estate has been transformed into a romantic Victorian event and wedding venue located in Southwest Michigan. Stonegate Manor offers couples the amenities of today, surrounded by the charm of a bygone era. The Estate was founded by a wealthy farming/trading family, the Dickinsons. Ideally located on the Paw Paw River and near the Lake Michigan shore, the estate was a hub of continuous activity for many years. The members of the Potawatomi tribe were often seen on the land as they headed towards St. Joseph to trade.
restoring the property into the perfect wedding venue
restoring the property into the perfect wedding venue
The original Carriage House and stables have been converted into the beautiful Wedding Cottage. The old House of David Museum became the elegant Riverside Dining Room. The Manor House pretty much stayed its same amazing self as a restored Victorian and is a wonderful place for family and close friends to gather as they help prepare for the big event. The newest edition is our Estate Tent. The stately structure provides an open air shelter for an elegant outdoor affair. There are picture opportunities for many different wedding styles; romantic, classic, boho, nature loving guests will be delighted throughout the estate grounds.
As you drive past the namesake stone wall and gates, the restored Manor House, Carriage House (Wedding Cottage), Riverside Dining Room, and Estate Tent await you. Indoor spaces feature custom vintage characteristics such as original stained glass windows, marble fireplace, antique furnishings and decor, grand stairway, french doors, covered verandas, and more.
Come enjoy this romantic retreat where friends and family can gather in a fairytale-like setting. The outdoor spaces include 12 acres of manicured lawns, vibrant flower gardens, lush forest, handcrafted pergola, trellis, and a koi pond with a custom-built footbridge. All create beautiful options for your outdoor ceremony – from classic to woodsy, elegant to rustic with dashes of vintage and fun!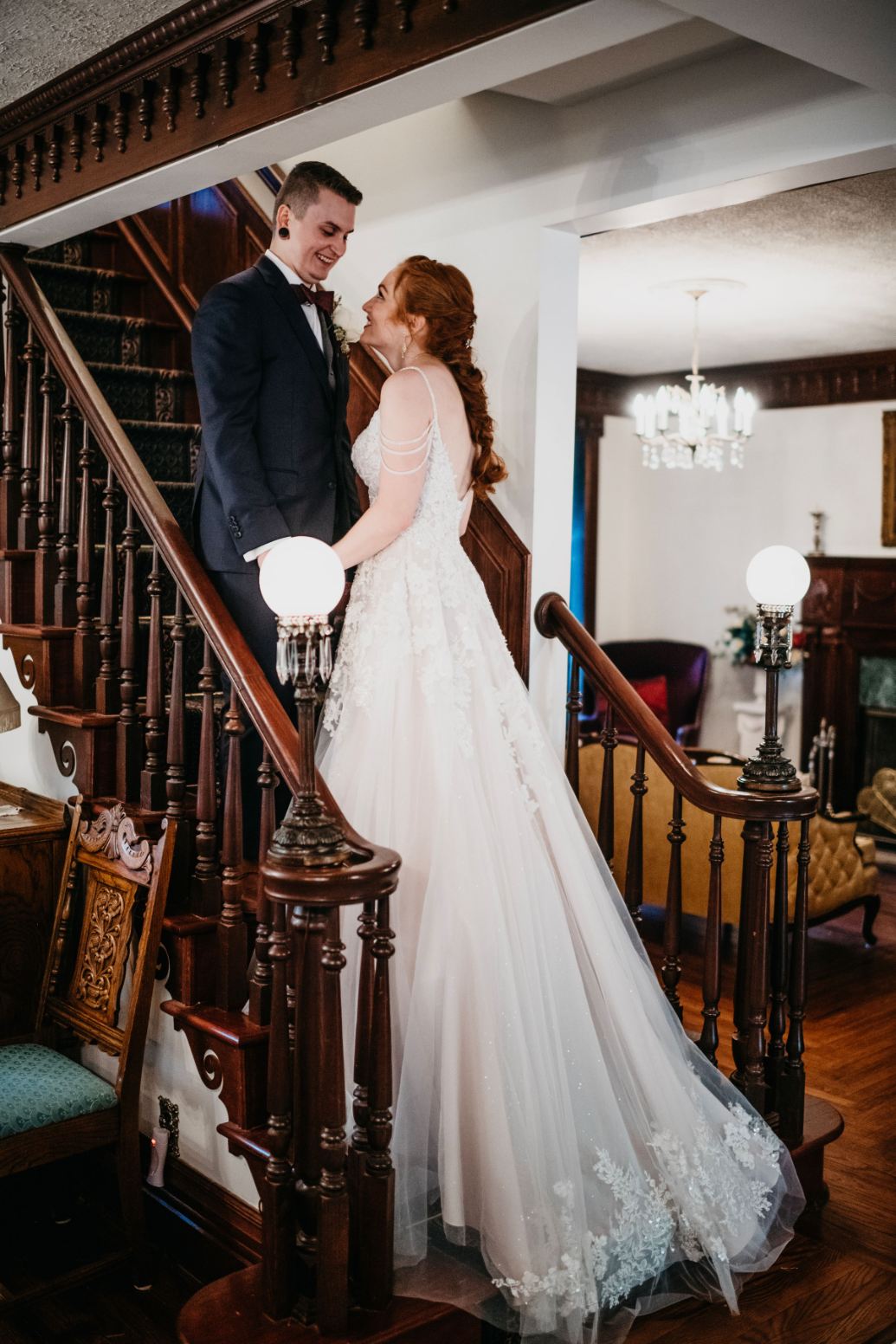 your wedding story
your wedding story
There is abundant indoor and outdoor space for large or small events; the opportunities to create your dream celebration are endless and the sky is the limit with what you can do!
We would love to host your special day and are honored to assist in making your dreams come true. You and your guests are our first priority. Let us provide the ideal backdrop for your elegant and romantic countryside wedding in a beautiful estate that has stood the test of time.
"At Stonegate Manor & Gardens you will feel more like family than a business transaction." – Clarisa V